Information for Dane County, Lodi, Stoughton and WI State Fair
Dane County Fair entries are due THIS Friday, June 9 at 11:59 p.m. After this deadline, additional or new entries will NOT be accepted.
Thank you to those of you who have submitted entries. We ask that you encourage your fellow club members to not wait until the last minute. Entries may be added at any time by logging into your account through June 9. If you have any questions, you may contact the Fair office at 608-224-0500 or email Laurie or Ann Marie. Dane County Fair office hours are Monday – Friday, 8 a.m. – 4:30 p.m.
ANY QUESTIONS ABOUT FAIR ENTRIES SHOULD BE DIRECTED TO THE FAIR OFFICE AT THE ABOVE NUMBER. DO NOT CALL THE 4-H OFFICE!
IMPORTANT:
When creating your new Blue Ribbon Fair Online account, remember:
4-H and FFA Youth Exhibitor user accounts must set the Division as "4-H/FFA". A birthdate and gender will be required as well as other contact information.
Club accounts (clubs only) user accounts will set the Division as "Club".  Club accounts will only enter Department/Class/Lots for clubs, such as: club herd lots, Dept 32 Club displays and booths, endowment grant, etc.
Also, complete any additional forms necessary for the Department(s) (Horse, Dog, Shooting Sports) you are entering.  These forms are found in the Youth Exhibitors page of the Fair website in the red box and under the Premium Book specific Departments listing.
Volunteer Schedules:
Project Protector, Cloverbud Evaluator, Small Animal Barn Project Protector, Clover Store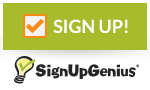 Potato and Yogurt Stand Schedules: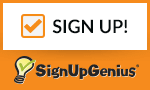 *Tip Sheet for Cloverbud Evaluators – pdf
2017 Food Stand Rules– pdf
Other Fairs
Stoughton Fair-
Be sure to check out the Stoughton Fair website – updates on check-in day and the Beef Show!
Recent news and events:
No items to display at this time.