What is 4-H?
Welcome to the Outagamie County 4-H Youth Development Webpage!  Outagamie County is excited to offer MANY ways to engage youth and to promote positive youth development. Youth Development is the process through which young people learn valuable life skills which will help them become productive and contributing members of society.
Outagamie County 4-H Youth Development works hard to develop strong youth, and does this in both formal and informal settings.  At this site, you have the opportunity to explore all we do for the youth and adults of Outagamie County.  If you have questions, or we can help you in any way, please call us at 920-832-5123.
4-H is a dynamic youth organization for people age five and in kindergarten, until one year after they graduate from high school.   Male or female, whether you live in the city, village or country, you will have fun, be challenged, learn new things, meet others, and be an active member of your community. Interested in joining? Follow the How to Join link to find out more inforamtion.
Volunteers will work with you to plan and carry out a year long program. Getting your family involved will make your experience even more meaningful.  Outagamie County Cooperative Extension 4-H programs give young people a chance to learn new skills, gain self-confidence, and contribute to their communities. 4-H Youth Development faculty and staff create real-world experiences that teach leadership and citizenship skills.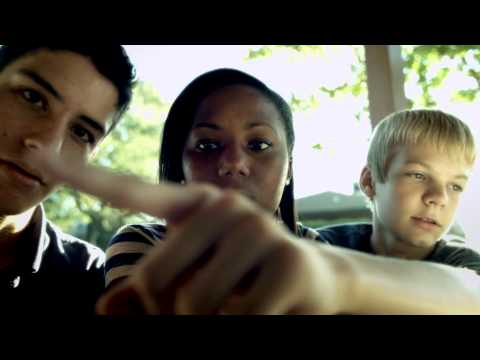 The 4 H's stand for Head, Heart, Hands, and Health and signify the development of the whole person.
I pledge my head to clearer thinking,
My heart to greater loyalty,
My hands to larger service, and
My health to better living
For my club, my community, my country, and my world.
The 4-H motto  "To Make the Best Better" should be the objective of every member and leader.
The 4-H slogan is "Learn by Doing" and is a 4-H member's way of acquiring new skills and learning how to get along with others.
---
EXPECTATIONS OF MEMBERS:
Complete the projects chosen.
Complete a Member Activity Record
Meet project goals as designed by project leader and the 4-H member.
Repeat 4-H Pledge from memory; also, know 4-H Motto and Emblem.
Show respect for other members and adult leaders.
Be a good sport.
Be attentive and orderly at meetings.
Assist with community service projects.
Participate in any club or county fund raising.
Read the 4-H newsletter.
Adhere to club Constitution and By-laws.
Support the club of your choice and attend club meetings and actively participate.
Remember that you are always representing 4-H and act accordingly.
Contribute to your community
---
EXPECTATIONS OF PARENTS:
Be a good example for youth!
Help to select the right project for your child and provide any financial aid necessary.
Help members with their projects at home by giving encouragement.
Keep an up-to-date calendar of activities for both club and county.
Ask questions of leaders.
Read the 4-H Family Newsletter.
Encourage your 4-H members to set and follow through on goals and projects.
Participate in 4-H a family activities.
Encourage completion of projects.
Help youth set standards of sportsmanship and honesty.
Help your children get their projects to the fair and pick them up.
Help member if they are elected to office to understand their responsibilities and role.
Encourage members to attend club meetings, project meetings and all other 4-H events.
Help in fund raising events.
Remind member to behave appropriately at all 4-H events.
Volunteer your services as a leader or give assistance when needed.
Name

Program Area

Phone

Email

Joan Behle
Support Staff, Community Development/Youth

920-832-5122

behlejm@co.outagamie.wi.us
Heidi Dusek
 
Youth & Family Program Coordinator

Reaching self-sufficiency by increasing knowledge and skills to adopt positive financial practices

Building a strong 21st century workforce by increasing knowledge and skills in science, technology, engineering and math (STEM) fields

Building capacity and expanding opportunities through youth leadership

920-832-5122

heidi.dusek@ces.uwex.edu
Vicki Handschke
Support Staff, 4-H

920-832-5123

handscvj@co.outagamie.wi.us